Building Indiana's
Communities
We've been in commercial construction for more than 25 years, and as we've grown in the industry, we've also grown in the way we operate.
We value honesty and transparency over flashy promises and the bottom dollar; we believe in giving back to our communities as much as we believe in building them, and we hold ourselves accountable to our word.

Our goal is to guide you through the construction process and build properties that will exceed your expectations.
Our Services
We understand that while some people may be tapped into the construction industry, not everyone is familiar with the process of building commercial properties. We are, which is why we're usually involved in projects during the pre-construction phase, helping clients identify realtors, banks, and architects who will be the best fit for their build.

We consider ourselves your partner in the process and are dedicated to giving you peace of mind and confidence throughout the duration of your project.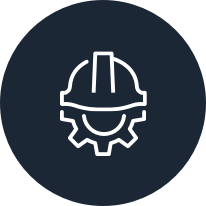 Construction Management
We'll oversee your project from start to finish. From timelines to costs to the quality of work and materials, your project will be handled with the utmost care.
Learn More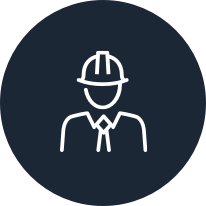 General Contracting
Your projects are safely controlled by our expert contractors. From breaking ground to the moment the doors are open, we'll oversee each step.
What we Offer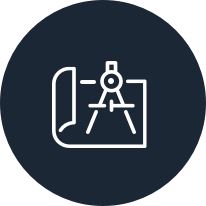 Design / Build
We'll work with architects and design firms to create the style and function you want. It's our promise to deliver you quality results from quality architects and engineers.
Get Creative